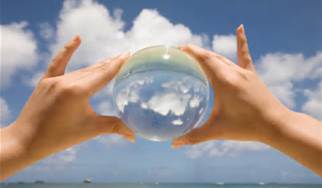 Crystal clear vision is a daily necessity – I needed glasses. Badly. Yes, I'm a contact lens wearer; but still need glasses for that in-between time ("Blurred Lines" is not nearly as entertaining as Robin Thicke would have us believe).
Very conscious of value, I walked into a Walmart Vision Center, sure I could get a decent pair…cheap…WRONG!  I found the high prices disturbing – if you can't get it cheap at Walmart, what is the world coming to???  A few days later, I strolled into my regular eye clinic to pick up some contacts – I was aware that my insurance would cover those, so no problem.  It just so happens, however, that my eye clinic is kind of fancy, swanky even, so I couldn't help but notice all the designer frames…so fly…everything from Rayban and Lacoste to Chanel and Tiffany.  As I drooled, I couldn't help but notice the price tags.  "These are out of your league," is what I kept telling myself.  I was just about to depress myself when an associate walked up to me and interrupted my thoughts.
"Can I help you find anything?"
"Nah, just looking…" was what came to my mind.  But what came out of my mouth was "Yes, actually, I'm interested in a pair of glasses, but I'm not sure what I'm doing…haven't shopped in years!"
I thought "What are you doing? Who are you to waste this lady's time?  You're not going to buy anything!" But I felt a nudge…that familiar nudge to pursue.  So I threw caution to the wind.  I allowed this brilliant eyewear specialist to help me…to lead me around the store, make suggestions, take measurements, etc.  The associate, of course, made sure I got the best value, made me aware of all deals and specials – but the price tag alone was almost completely ignored when making our selections.   I felt like royalty.  We narrowed it down to 3 high-end pairs when we sat down at the table to talk "turkey."  I got a knot in my stomach.  I wasn't looking forward to disappointing her when I said "Thanks for your time…I'll be back…i'll keep these in mind…"
She pulled up my information in the system…prescription, insurance, etc.  I checked the time on my phone.  "STOP this RIGHT now," I was screaming at myself. "You've wasted enough of her time…you can't afford this…quit being RIDICULOUS…walk AWAY." But that same little nudge kept me planted firmly in my seat.  It said, "Continue…"  So, I let go.  I sat there and discussed everything I wanted. Everything I needed.  I behaved as if money were no object.
When it was time for the quote, I braced myself for the worst.  To my utter shock, 2 of the 3 frames were FULLY covered – I would pay nothing.  My favorite pair, which also happened to be the most expensive, still left me saving 35% over the Walmart glasses – with ALL the "fixins" (designer frames, transition lenses, non-glare coating, etc – my fellow 4-eyed friends will understand…lol). I received close to $600 worth of eyewear for FREE.  Even the small portion I was supposed to pay was taken care of by a separate health incentive provided by my company! Everything was PAID FOR.
This was BIG.  I didn't really know how to act.  That inner voice…the one that was so sure it wasn't gonna work out. The one that was wrong.  She was actually still talking, "Get the cheaper ones…That's just too much."  The little nudge pushed again – "Get what you want.  It's OK."
Meanwhile, so much favor was at work in that store.  The associate went to great lengths to make sure that I had the BEST and that I got the full benefit of everything available to me.  I left with my head held high, feeling like millions. Walking to my car, smiling, the Holy Spirit began to minister to me:
You entered with low expectations into a situation where EVERYTHING you needed had already been provided.  It was in place.  Ready for you.  The assistance you needed to navigate unknown territory was there.  Waiting for you.
You brought your anxiety and tried to wrestle my spirit with your fears. 
I brought my peace and overcame your fears with my love. 
Remember this as you move forward in my will.  Broaden your horizons – continue to look up and out.  I'm bigger than the world you know.  Stretch to receive. Keep stretching. Keep receiving.
One word: Deliverance.
God had been ministering to me for weeks about thinking bigger.  About coming out of my comfort zone.  He used that simple situation to love on me, to bless me, and to teach me:
I can trust him, those little nudges from the Holy Spirit led me into truth and deliverance.
Mind renewal involves purposefully setting your expectation to "limitless". Provision, resources, favor, grace – It's all there waiting.  Continuous mental expansion is necessary to receive the goodness of God.
Challenge:  Have you limited yourself?  Have you developed walls of containment around yourself, or even someone else due to your past, your education, your circumstances, etc?  If so, I challenge you to open your mind today.  Tear down those walls.  IMAGINE wide open space between you and your dreams.  Think about it deeply – stay with it until you can SEE it clearly in your mind.  At that moment speak to God about it and then be still and allow him to pour peace into you.  The vision of your future without limits may stir fear and doubt – but the voice of God will calm the storm. The strength of peace will move you forward.
"Then said the LORD to me, You have WELL SEEN: for I will hasten my word to perform it." – Jeremiah 1:12
"…And now nothing will be restrained from them, which they have IMAGINED to do." – Genesis 11:6b
May the Only Wise God bless, keep you, and increase you.
#NoSubstitute
Cafria Hart